Annie Oakley is not the first name that jumps to mind when thinking about perfume.
Channel, perhaps, or Dior....but Oakley? Sure - she was gorgeous. And talented; with a gun, on a horse, as a Buffalo Bill Cody Wild West Show star and Peerless Lady Wing-Shot. But did she smell good, too?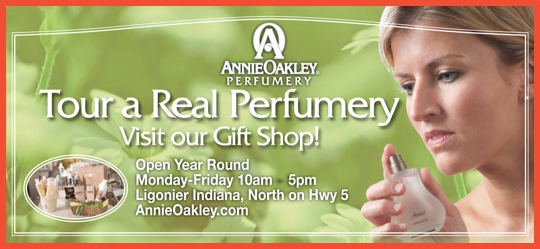 I hope to find out in Ligonier, home base for the
Annie Oakley Perfumery
. The only perfumery in the state of Indiana. How did the owners settle on the name? What does Eau De Sharpshooter smell like?
Logonier, IN is on US Route 6. I'll be there in a month or so.......